Your local Mortgage experts
Barrett Batchelor Mortgage Services  pride ourselves on providing an excellent personal service, something we feel is sadly lacking in today's corporate banking world.
As mortgage advisors with a combined total of over 40 years experience, we offer a comprehensive range of first charge regulated mortgage contracts from across the market. You can therefore be assured of being recommended a mortgage that best suits your individual circumstances and requirements.

Mortgages
There are several terms used to describe the interest rates you pay on a mortgage, and the key terms are as follows
Buy to Let
An important part of our business proposition is the Buy to Let Sector, which has become more complex and involved over recent times
Life Protection
Financial products are sometimes at their most useful when they are protecting our families, our incomes or our property
Income Protection
Our income protection policy is designed to provide an income in the event the insured individual is unable to work due to ill health
Business Protection
Businesses may want to protect the key employees within their firm – perhaps the key salesperson, or the IT manager without whom the business will not function properly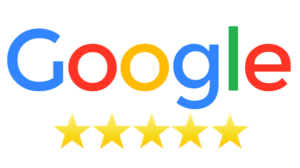 Rated 5 stars on Google. See what our clients say about us.
I highly recommend Barrett Bachelor Mortgage Services. They helped us find the perfect mortgage for our needs. Paul was extremely professional with everything we needed, from start to finish. Checked in with us all the way through right till the end. Fantastic, friendly and very professional. Would highly recommend.
I have used Barrett Batchelor 3 times in the last 7 years and on every occasion they have been brilliant. Very quick to respond, helpful, friendly, approachable, knowledgeable…everything you would want from such a service. If I have to move again (I really hope not…!) I would not hesitate to pick up the phone again. I 100% recommend this company – and it doesn't matter where you are in the UK.
Paul provided an extremely professional service, I would highly recommend. Felt very supported during the process from start to finish. I will be using their service again, when the time comes.